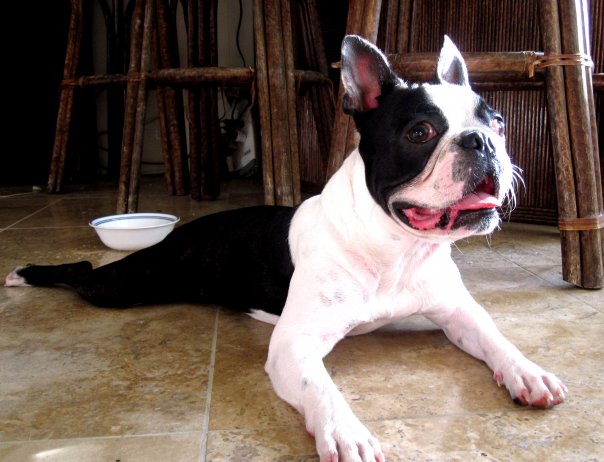 My dog wakes up every day completely overjoyed to be alive.  He's not stressing about all the stuff he needs to do or wants to get.
My dog is always full of energy.  All he wants to do is play and make everyone around him happy.  In fact, the only thing that upsets Awesome (yes, I named my dog "Awesome") is when other people are upset.
My dog will play with anyone.  He has no judgment and doesn't have an ego.  He wears his heart on his sleeve (um, paw).
Awesome takes care of his body.  He stops eating when he's full.  He constantly hydrates.  He's always ready to exercise, even when he's tired.  And he stretches every time he gets up.
Awesome is always present in the moment – never thinking about the future or the past.  He's not thinking about anything other than what's going on right now.  The most important things in his life are the people close to him at any given moment.
No matter how many times I take him outside, he wants to smell and examine everything.  The world never gets old for awesome.  He can turn anything into an excuse to have fun, explore, and share joy.
My dog is happy and he shows me how easy it can be to find happiness.  He's happy because he finds simple joy in everything around him.  He's happy because he doesn't know how to be anything other than just himself – and that's always Awesome!