"A journey of a thousand miles begins with a single step" – Confucius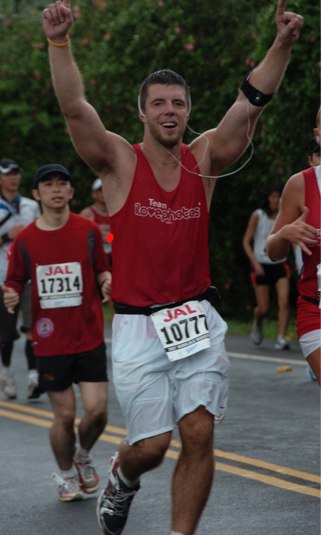 Facebook has 300 million members today. Mark Zuckerberg started it from his dorm room as a simple website for Harvard students to be able to see each other.
Apple has a market cap north of $150 billion. Steve Jobs and Steve Wozniak started out by tinkering with hardware in their garage in the 70s.
Nike is one of the biggest athletic equipment manufactures in the US. Phil Knight, founder of Nike, started selling Japanese shoes out of the back of his car at a running track.
Walmart is the biggest retailer in the world. Sam Walton started his first discount store with $25,000 in Arkansas.
McDonalds is the world's largest hamburger chain.  Ray Kroc started out selling milkshake machines to restaurants.
John Paul Mitchell Systems sells $800 million worth of hair products each year.  John Paul DeJoria and Paul Mitchell started as hairdressers with $750 and a vision to create high quality hair care products.
Persistence and consistency are the keys to success. Look at the things you're good at. Why are you good at them? How much time have you spent doing the things you're best at? Think about that the next time you get frustrated because you suck at something. It takes time to get good at new activities. In "The Outliers," Malcom Gladwell argues that it takes 10,000 hours to truly master a new skill. But all those hours start with the first hour. The first intention. That first moment when "someday" becomes today.
I had a moment like that when I ran my first marathon. I had always put running a marathon into my someday bucket list. I started training for my first marathon with only 6 weeks to go. I barely finished my first 3 mile training run on November 2nd, 2007. For the next 6 weeks I trained every other day pushing myself to run longer and longer distances. I ran the whole Honolulu Marathon on December 9th, 2007 in 4 hours and 37 minutes.
There were lots of times when I didn't think I could make it. Most of the time I thought I was crazy for even trying to prepare for a marathon in such a short time. I was. But that was just a self imposed mental limitation. When you want something bad enough, there's always a way. Whether it's weight loss, a new activity, or pursuing a career in something you're passionate about – there's always a way.  And it always starts with the first step.