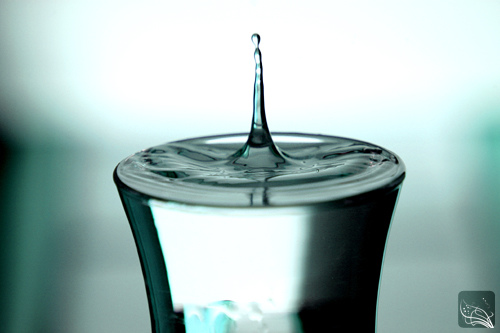 This one of the most overlooked and under appreciated ways of feeling awesome right away. Most people simply don't realize how much better they would feel if they only drank more water. They spend their days completely dehydrated. If you're thirsty, you're already dehydrated.
When your body gets dehydrated, your organs get depleted of fluid. Dehydration causes fatigue, headaches, back pain, and a plethora of other discomforts. It also makes you more susceptible to physical injury since it takes fluid away from your muscles and inhibits them from properly responding to stress.
If you feel drowsy throughout the day, you're probably dehydrated. Unfortunately, most people try to make up for sleepiness by drinking coffee or other caffeine based beverages that in turn make them even more dehydrated.
Try drinking a few sips of water every ten minutes. You should aim to consume at least half your body weight in ounces. If you weigh 150 pounds, aim to drink at least 75 ounces of water per day (or roughly 10 cups of water). More than anything else, if you drink more water you will feel awesome!
Personally, I walk around with a 40 oz. Kleen Kanteen everywhere I go.  It's environmentally friendly, keeps the water tasting great, and really convenient.  I found the best prices on Amazon.