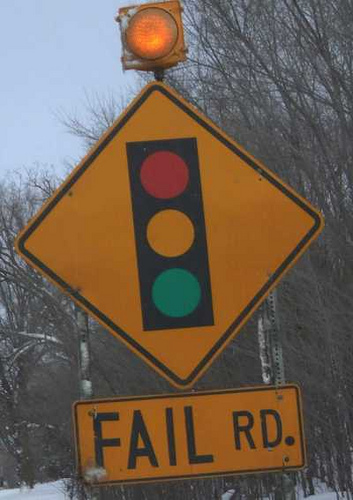 Change is difficult.  Everybody says they want to lose weight or focus on their career or start exercising, but few are willing to actually change their behavior.
Let me give you some examples, starting with myself…
Almost a year ago, I hurt my shoulder doing a chest exercise.  Although the pain has gone, I haven't been able to bench press more than 185 pounds in the time since the injury.  Every time I try to I feel like my left shoulder is about to rip off.  Let me be clear – I REALLY want to get rid of this injury.  I've seen a physical therapist, a chiropractor, a doctor who is the leading expert on shoulder injuries in Hawaii, and had an MRI and an x-ray.  That's a lot of work to fix a little shoulder problem.  The universally prescribed treatment for my shoulder?  Stretching my shoulder 5 times a day in 5 different directions, every single day.  I'll be honest, I do not do this.  I'll be honest, my shoulder injury is not getting better.
Let's examine this behavior.  Obviously, I really want to get rid of the injury.  I'm doing all the right things, except I'm not willing to do what it takes to fix the problem.  Even though I'm doing all the "big" stuff (seeing doctors and specialists), I'm not willing to do the "small" stuff (actually investing time to stretch my shoulder).  Realistically, if I was disciplined enough to invest an hour a day stretching my shoulder every day for a month, I would probably completely cure myself.  It's really that easy.
I've seen the same behavior exhibited in almost every other person I know that's failed at something they really want.  A friend of mine really wants to lose weight and be healthy.  She meets with me every week to discuss her diet and fitness goals, sticks to a diet and exercises regularly.  There's no reason she shouldn't be losing weight except that she sabotages herself every step of the way.  She's not willing to track everything she eats and record her calories.  She ends up killing her diet through high calorie drinks and seemingly meaningless random snacks that add up to over 1000 calories per day!
The point is, if you have a goal and you're not doing what it really takes to accomplish that goal, you'll never accomplish it.  The problem is that most people only weigh the short term benefits against the short term consequences of their decisions.  So in the short term it's much easier for me to see doctors about my shoulder than it is to actually invest an hour a day stretching it painfully.  In the short term it's much easier for my friend to be lax about her diet than it is to track everything she eats.  What's missing is weighing the pain of your effort today against the consequence of your lack of effort tomorrow.  If my friend looks at the big picture, she realizes that the pain of restricting her diet today is far less than the pain of being overweight in the future.  Similarly, the pleasure of eating a few extra snacks here and there today is far less than the pleasure of having the body you want and feeling awesome tomorrow.
Taken at face value, this seems obvious.  But it's not, because most people never weigh the long term consequences of their decisions against the short term benefits.
Some people struggle towards a particular goal not realizing that they don't really want that goal.  You might be slightly overweight and constantly pseudo restricting yourself.  That is, you'll be good on meals, but self sabotage by completely failing on snacks in between.  In the process you'll feel guilty and beat yourself up.  If you really thought about it, you might decide that you don't mind being slightly overweight and that being able to eat what you want in moderation is more important to you.  Once you make that decision you can stop beating yourself up and get back to enjoying life.
Either way, make a decision and stick to it.  Don't half ass it and then feel guilty for failing.  If you're going to lose that weight, bust out the big guns.  Record every calorie, do your research, eat right, get results.  If you think you're putting in a lot of effort but not getting results, pause and step back.  Analyze what you're doing and try to figure out why you're failing.  There's a reason.  You're either not putting in as much effort as you think you are or you're doing something wrong in which case you're wasting your effort.
Work smart, work hard, but most importantly, make a decision and stick to it!
[ photo: flickr / FireflytheGreat ]